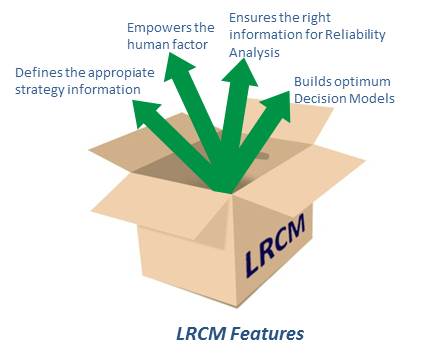 Few companies claim to have confidence in their ability to make decisions based on relevant and available maintenance information. Today, the biggest obstacle for Reliability Engineers is to easily extract information from the type and quality required for Reliability Analysis (RA) and obtains its benefits. Maintenance managers and engineers have long believed that within their data lie the secrets to achieving optimal decisions.
That realization has driven the growth of high technology services and tools to collect, display, manipulate, store, and analyze limitless quantities of data. Given that the amount of data available is growing rapidly, the maintenance engineer faces new questions:
♦   What is the relevant data for making optimal decisions regarding an equipment, component or failure mode?
♦   How can the relevant data be transformed into optimal maintenance actions?
The LRCM is the process that ensures, through an RCM language and by defining an appropriate information strategy, the "right" information to perform RA and to build optimal decision models that supports maintenance management. For this purpose the LRCM also establishes the necessary procedures to encourage recognition, motivation and empowerment of the maintenance staff involved in the process, which are ultimately the key actors and the base of the process.
The "Living" RCM (LRCM) methodology addresses Three Challenges to Achieving Reliability from Data in a systematic and results oriented way:

To review the benefits, download the detailed description on PDF.